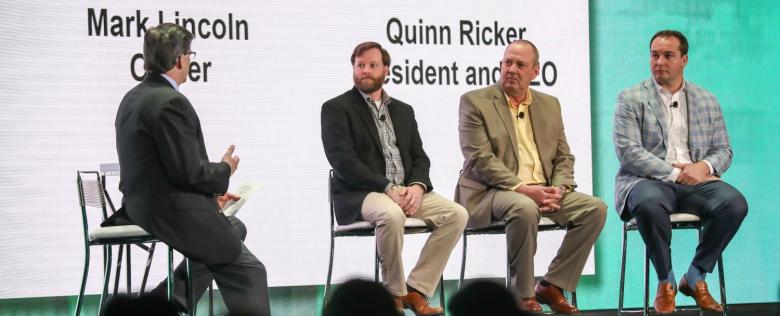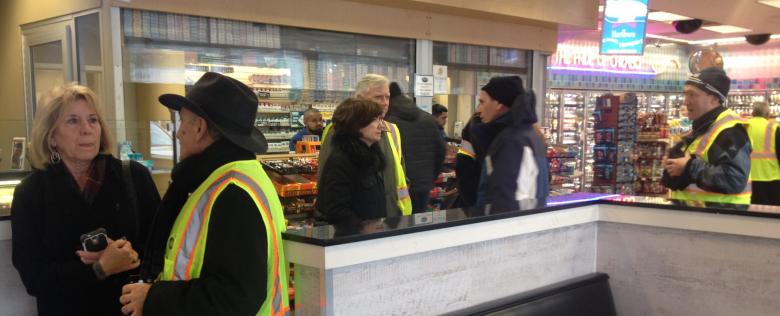 Value Delivered
BPAMA brings value to our Members by supporting the growth and value of the BP brand. We jointly create better programs, foster relationships with BP's leadership, create networking opportunities, and collaborate on strategic conversations. Jack Allard, BPAMA Executive Director
Innovative Difference
BPAMA is the link between the Supplier & Marketer where the exchange of ideas and collaboration to improve makes the brand stronger. It is unique in our industry! BPAMA has been invaluable to our business. Andy McIlvaine, BPAMA Chairman, Coen Oil
Collaborative Relationship
The collaborative relationship between BPAMA and BP is unlike any other brand. BPactively engages its distributors through BPAMA to point the direction of the brand in the US Tim Corrigan,
About BPAMA
And that's a wrap!
Hard to believe but the 2018 Convention & Business Expo is in the books! We are still looking at all the records but
we had 603 people registered which is a great turnout! Our speakers all had a good message, the workshops were
well attended, the hotel was a great destination, and I think everyone enjoyed catching up with old friends! Toss in
a couple of good parties and it was an amazing convention. I noticed that it was 75 degrees in Phoenix today so
I am not sure where that temperature was earlier this week! It could have been worse of course as we dodged the
only rain that hit Phoenix.
The speaker's presentations are now on the website. Once you log in, go to the Marketer's Pages on the menu bar,
click on 2018 Convention Presentations, and the links to the presentations will be there. If you have any questions
about the speakers, vendors, or other information from the convention drop us a note or call.
Please look out for our survey to share your thoughts on the convention.
Thanks to everyone again for making the trip out. I hope you found it to be worthwhile.
Jack Allard
Executive Director
jallard@bpama.com
Partnering for Success
Since 1974, BPAMA has been the
unparalleled
leader in alliance between the Marketer and Supplier in the Petroleum Industry. The strength of BPAMA lies in the
power of partnership
,
Marketers and BP coming together as collaborators to share business expertise, insights and shape the future for the BP branded business with the goal of achieving win-win opportunities. BPAMA members influence strategy and program decisions impacting BP's jobber channel of trade. Programs are developed with Marketer's input, strategic decisions are identified early, and creative approaches to problems and growth are explored. Add a vendor program where suppliers and Marketers can access goods and services needed for their businesses and BPAMA truly adds value to those who belong.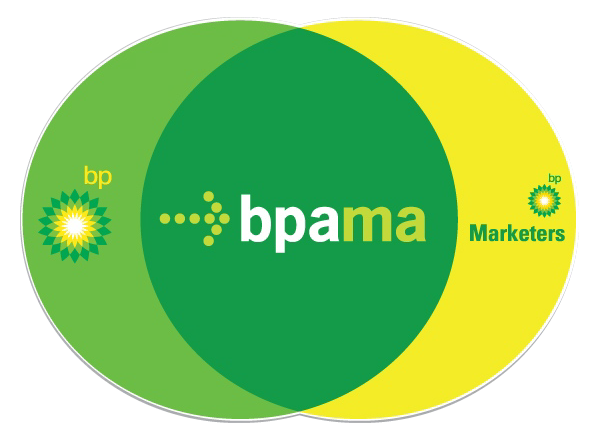 BPAMA's objective is to strengthen the value of our member's Brands by delivering increased profits, better returns, and growth through actions we collaboratively bring to our members.
BPAMA Leadership
BPAMA is led by a group of Marketers who are willing to volunteer their time to work on behalf of all BP branded jobbers. By using their knowledge of the industry, helping to identify key issues you all face, and work with their peers, this group of Marketers helps to add value to all our members by strengthening the BP brand. BPAMA is run by an Executive Director who reports to the National Leadership Board. The NLB is made up of 14 Marketers and 4 BP Senior Managers. We invite you to get involved with your Association by becoming a NLB member, joining one of the Working Committees, or by simply reaching out to a NLB member or Affiliate Member and see what BPAMA has to offer. To learn more about the work of the boards and committees members may log on and review the achievements and work in progress.